---
---
MisBits is a riotous multiplayer, action-driven sandbox for warriors, builders, and creators alike. Head roll, body swap, and wield absurd pickups, through modes like Playhouse, Deathmatch, and Kickbrawl. Or build and edit games your way, with your rules. Just watch out for exploding chickens!
ABOUT THIS GAME
There are no rules in this riotous and entertaining action-driven sandbox game for warriors, builders, and creators alike.

If you're a WARRIOR, familiar game modes like deathmatch or king-of-the-hill are experienced in new ways with a unique head rolling and body swapping/stealing mechanic. Absurd pick-ups, map traps, and other hidden surprises make it anyone's match … can you make it yours?

BUILDERs, unleash your imagination on the world! You'll have access to EVERY in-game asset to create your own maps/modes or mod others. Bring fresh challenges to the community, share with friends, and seek MisBits fame.

CREATORs entertain with thousands of collectible and customizable head and body combos, taunts and celebrations, and an ever-growing variety of arcade action experiences that are as fun to watch as play.

And if all that's not enough … exploding chickens!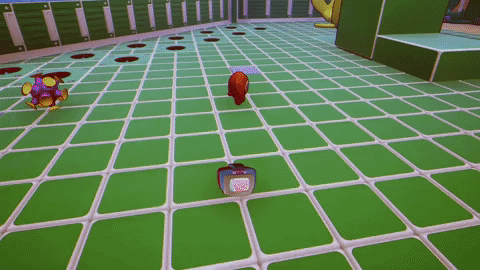 ROLL & SWITCH. Roll your toy head to find (or steal!) a body with the abilities you want for your current challenge. Think of bodies like your weapon of choice. Lock it in place until you're ready to swap it out …. or someone knocks you off it! Thousands of head/body combinations for every mood and play style makes for some wild, action-packed craziness.

EXPLORE. Discover mini games, complete quests to earn coins and in-game items, and hunt Easter Eggs.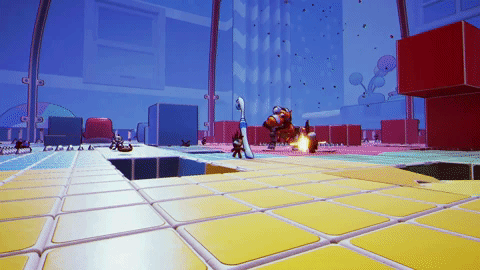 BATTLE. The unique head roll and body swap mechanic makes modes like Deathmatch, Racing, and King-of-the-hill hilarious, unpredictable and endlessly re-playable. Hundreds of bodies and a variety of random, absurd pick-ups bring different abilities and strategies that can turn the tide of any matchup.

BUILD – COMING SOON! Tinker in ToyBox, our game creation system, to build new games your way or edit existing maps/modes with your rules.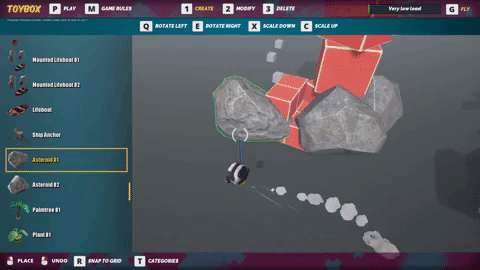 SHARE – COMING SOON! Let your creativity shine. Throw down new challenges to friends and the community.

WATCH. Fun, fast-paced competition with giant pickles and exploding chickens!
GAME MODES
Depending on the map/mode, multiplayer ranges from 2-16+ players. Some exploration areas and the building tools can all be experienced in single player.


PLAYHOUSE

 

– roll from room to room, try different head/body combos, play mini games, and discover hidden secrets
DEATHMATCH

 

– knock competitor heads off their bodies, or just take them out, for points, street cred, and MisBits fame
TEAM DEATHMATCH

 

– all the deathmatch fun played in teams!
KICKBRAWL

 

– best described as "combat-style soccer," compete to score goals where heads - and the ball - will roll!
ARCADE

 

– curated, ever-growing, collection of custom maps designed for new challenges like death runs, racing, King-of-the-Hill and many more. New ones added regularly!
TOYBOX (coming soon!)

 

– our game creator system gives you access to every in-game asset, to build your own experiences or edit existing maps/modes with your rules.
---